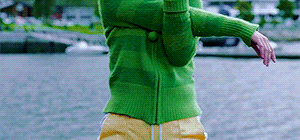 Slav has a way of making you believe in yourself and somehow, dare to push yourself further than you ever thought possible.
I started going to the Gym and Tonic in May 2019 after I was diagnosed with papilledema and a related health disorder that kind of woke me up and made me realise I have to make my physical health a priority. At first, I started training on my own but was pleasantly surprised to discover what good trainers and classes they have at the gym and started going to nearly all of Slav's classes.
To start with I honestly wasn't too sure, the classes were very tough (I couldn't walk for a week after my first Tabata class), but what impressed me the most was that Slav took the time to get to know each of the people that came to his classes. If we couldn't physically do specific exercises, he would give us alternative ones, so we still got a great workout - no excuses.
Slav invited me to a free running class, One Step Closer Fit Run, and then encouraged us to signup for the Stafford 10k. It's crazy how someone else believing in your ability can make you believe in yourself... I'm not a runner and at this point, I hadn't even run 5K and had serious doubts if I could be ready for 10K in just over 2 months, but I signed up. Through the preparation for the run I met some truly inspiring and kind people, Donna was often leading the runs, and both her, Slav and others in the group helped me to develop and improve my technique.
It wasn't easy, but I learnt to love running... well not love, it's a still a love-hate thing.
A few wins that Slav's helped me achieve in 2019
Seriously improve my fitness levels
Lose 20 pounds
Improve my pace from 7.30/km to 5.51/km
I no longer have papilledema (thanks to both exercise and medication)
Healthier work/life balance (still working on it)
Improved confidence, more self-love and respect (also, still working on it)
This guy is pretty amazing, and I owe a lot to him! If you're looking for a personal trainer, instructor or inspiration - call him. You won't regret it :)
April G.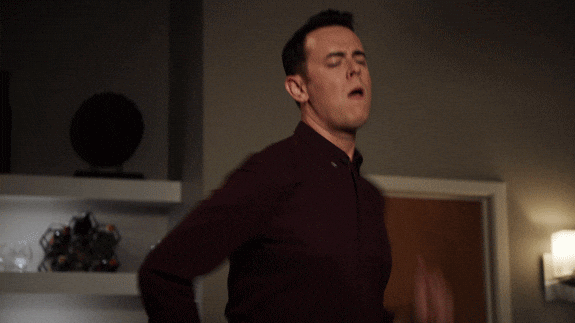 2019 the year I finally decided to put myself before my work (sort of). Joined G&T and Slav in March. Mainly cardio, and a couple of classes with One Step Closer , not a big fan of weights yet. Started to do padfit and muay Thai camp and running with Slav team . The drugs had kicked in by then. Challenge needed. Cannock chase 1/2. A step too far too soon, knees wouldn't accept through sudden increase in intensity. Stafford 10k done in 47mins. Challenge 2 accepted. UWCB end Nov. Major step up in training to 6days per week. Short notice entry and solo effort in Shrewsbury half. 1hr 46. Feeling fitter than ever had before. Block booking of PTS with Slav . To get ready for UWCB. Not aiming to lose weight, but down from 82.2kg to 75kg and some definition back. UWCB completed in Nov. Added bonus was my entry motivated my Son to sign up. Back in gym again after rest for a week and running restarted. Stafford half in mar 20 the new goal with a very demanding target time. Contemplating which route I take to re-enter the ring. - update - sing up for another boxing match in March, a week after Stafford half Rich M.
2019....My year to become a runner!
With the help of Slav, all the One Step Closer team, the weekly OSC Fitruns and Donna wiping the tears and pushing me when I didn't think I could carry on meant that come September I managed to run the 10k and finish it in a lot better time than I ever imagined and now enjoy running and looking at completing a half marathon next year!! Never in a million years would I think I would say that or even think I would enjoy going to the gym.
Slav has helped me so much over the year with his classes, prep meals, challenges and pushing me to my limits to achieve my goals every week no matter how small they may have been, whilst having fun and lots of laughs.
I've made some amazing friends along the way and love being a part of the One Step Closer family and am looking forward to seeing what crazy things we can achieve in 2020!
Maria x
My journey started with Slav in January, and what a blast it has been . Slav and the team make you feel like anything is possible, push you to do things that you think you can't do, when in fact you can. Personally I loved being a part of the team, running and attending all different classes with everyone makes it much more fun. ( I hated classes before I met Slav and avoided them ). I've gained a whole bunch of lovely new friends and one amazing but sometimes annoying big brother 😂😂. Can't wait to see what 2020 will bring . 💪🏻🏃‍♀💪🏻 Highlight of the year for me . Watching the OSC runners coming over the finish line at the 10k. All the hard work paid off.
Donna M.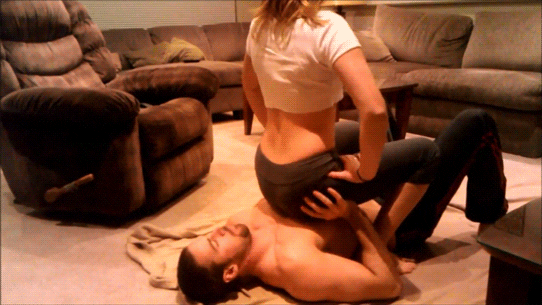 Although I've not been able to attend many of Slav's classes due to work commitments, the ones I have been to are fab. You're always encouraged to push yourself further, given alternative exercises when you have injuries and Slav is a real motivator!
Since you introduced me to CBD oil my life has changed for the better. I have a better quality sleep, have more energy and am more able to cope with the challenges life throws at me. In the past I've suffered with stress and anxiety but since taking CBD oil I'm a lot more chilled
Tracey S.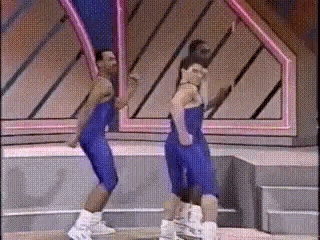 What a year it has been from my first marathon in Manchester to some of my most amazing pbs. Half marathon in March, Half marathon Manchester 1.35.23 not a bad time at all and that one hurt so so much but all I could hear towards the end was Slav telling me to keep pushing keep focused and keep going. The interval training really helped me too as I could rest (KINDA) then pick my pace back up this helped me especially on the marathon. I want to do a few more next year and a couple of mudruns too. Couldn't have done it with out the push and the amazing team I train with that even dedicated the 10k to my mum ❤️
Mark N.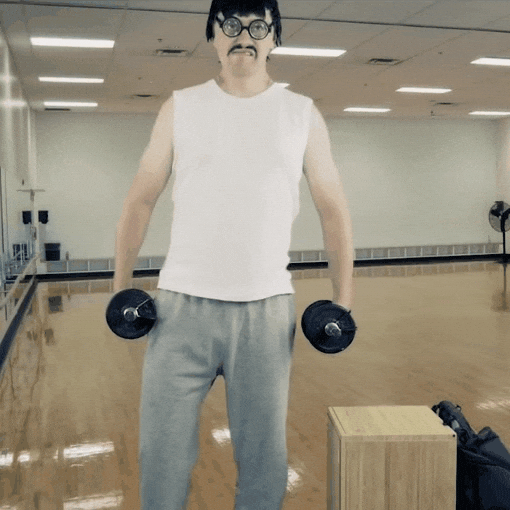 I've been going to Slav and Marlena's classes over the last 12 months. I like that the classes are fun as well as effective, even though it's hard work, and Slav often changes the format, so they are not repetitive. As I go regularly, you see the same faces, and I've met some lovely people. I love having a chat and quick catch up before and during classes.
I think for me, one of best experiences was training as a group for the Stafford 10k in September. Everyone was at a different stage with their running, some total beginners, some had completed half marathons and triathlons, but our end goal was the same - to complete the 10k. We met at least once a week to train, gradually increasing the distance and changing the routes. The support, encouragement and camaraderie of the group was amazing, with other more experienced runners such as Slav, Donna, Rich, and Neil giving advice and tips to help along the way. As a result of that achievement, many of us have signed up to run the Stafford half marathon in March.
Slav has a WhatsApp group and Facebook pages that make you feel involved and included in the group, and it's a nice way to keep in touch with everyone, and see what you're missing out on when you're on holiday or can't attend classes.
Paula F.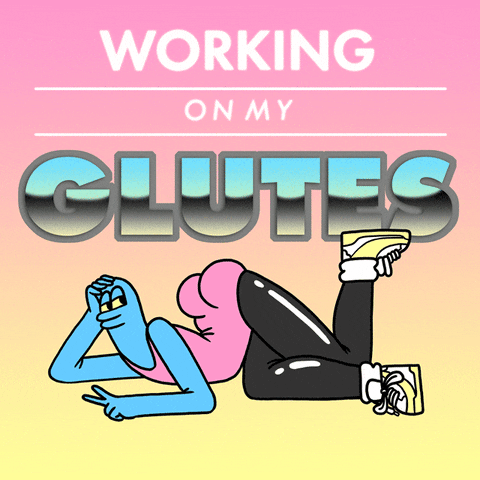 Beginning of 2019 I was weighing at my heaviest nearly 18 stone. I met Marlena for my very first PT in my life loved it hated it loved it is best way to describe it haha. I was very soon introduced into classes with Marlena & Slav and my journey really began. Slav soon had me signing to run the Stafford 10k convinced I was out my depth but I threw myself into training and running with OSC weekly. The help and support throughout all of my journey from OSC and the team has been phenomenal over whelming at times as they really do care about you and your goals. I completed the 10k and I've lost 5 stone in weight my fitness level is forever getting better forever pushing boundaries and always getting stronger. And the support is always always there. Here's to 2020 and the Stafford half marathon. Thank you OSC I would never be here without you 💖💖💖💖
Claire H.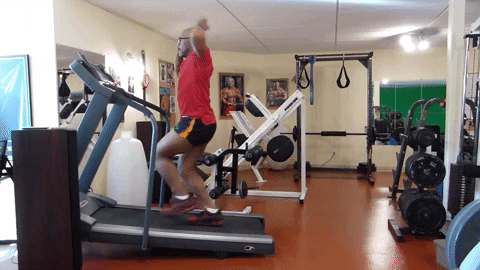 6 months ago I was clinically depressed, despite being on the maximum dose of antidepressants and trying to be 'mindful' I still felt dreadful.
I hadn't exercised for years and had lost all confidence in myself- I had no idea of where to start.
I got in touch with Slav and slowly worked on all aspects of strength, stamina and endurance.... why these areas? Well, with his support I have signed up for the Staffs 70.3 Ironman event.
To prepare for this, I have already competed in shorter events- coming 7th in my age category at the Warwickshire Triathlon and 10th in my age group for the BCT Aquathlon.
I've come off my antidepressants and love my new found friends that I've made through training.
2020 is going to be an amazing year! BRING IT ON!
Maxine M.
I've always been awkward with exercise because I have very little coordination and get easily confused. When I gave up running due to plantar fasciitis I piled on the pounds, I hit menopause a couple of years ago and 50 this year...... I lost all my self confidence and became very anxious around people I don't know .
I decided I really needed to do something I wasn't going to get better without fighting I didn't want to go to classes because of previous experiences a long time ago made me feel group classes weren't for me I always felt too uncomfortable and judged.
Then I saw the advert for Booty 6.30 Wednesday mornings, not sure what made me turn up that first morning...but that's where my journey began
I have had to say that you ( Slav) and everyone in the classes always makes everyone feel welcome and part of the group and It made a huge difference to me.
I went from doing one dance class a week ( which was very bad for me knees and hips) and walking at the weekend.....to doing Booty & HiTT back to back and Body attack on a Saturday morning and I began contemplating going back to running. I was sleeping better and felt more confident due to the CBD...more importantly i had fallen back in love with Fitness!!!
However in July disaster struck and I fractured my ankle... I thought for sure I would spiral back to where I had been at the beginning of the year...but no...the CBD helped me mange the anxiety of being home alone and pain and I am convinced that I would not be where I am fitness wise if I wasn't taking it
So in October I started back on my fitness journey with M Fusion, twice a week, I then started running again, the physio said jogging was good for healing so off I went.....I signed up for a 5K for January...first ever event..... and gradually increasing classes ....done a couple of park runs in preparation for the Open to the elements 5k
At the moment another little setback .…Due to me going back to driving more and delivering training, the two things that aggravate my ankle... I had to cut out everything apart from M Fusion and running for a couple of weeks and having to watch that I don't do more than two days exercise without a rest day in between..... goal for December Tabata, Booty, MFusion and running....
Goal for January..... continue doing classes, Complete 5k and start working towards 10K
I never would have thought that I could achieve what I have achieved this year Slav and its down to you and Marlena for the support and encouragement you guys give, you never expect anyone to be perfect or the best, you never judge you just expect people to try and not give up....i still get nervous and its the reason I don't go out in a large group at the moment but its something I'm working on
Ive even dragged out my colourful leggings out of the back of the cupboard!!!
I have the confidence to turn up and enjoy classes doesn't sound like much but Its a big achievement for me
Thank you
xx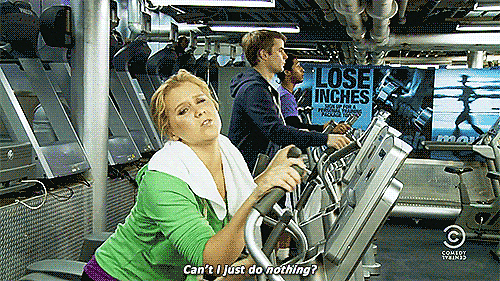 2019 Fitness achievements
With the help and support of Slav and OSC I have had a great year going way beyond my fitness goals. I started the year hoping to build more muscle and strength and worked at this through great strength building classes and work in the gym. I felt my progress was a bit slow with this and really struggled to change my shape. However, I persevered with it and carried on eating a high protein diet and kept up with the classes and gym work and am very pleased with the results. I may not look that different to other people but I feel that my overall strength has improved massively as when I first started Slav's classes I couldn't even hold a small weight above my head for very long and can now lift much more than I ever thought I would achieve!
After getting involved in the running training for the 10k I felt this gave me a new aspect of fitness to work towards and after not doing any running for around 5 years found that I really enjoyed it again and got so much support from the OSC running group who are all so friendly and supportive at helping each other through the tough runs! The highlight of my fitness year was completing the 10K in under an hour and also relighting my passion for running and I am now signed up for the half marathon next year which is something I would not even have considered this time last year.
The other big impact on my life is a feeling of being much happier and enjoying life and having a purpose outside of my work and family life and I now look forward to all my gym sessions, classes and runs and enjoy setting goals and targets to work towards that I know I will put 100 per cent in to achieve.
Thank you Slav and the OSC group!
Kerry C.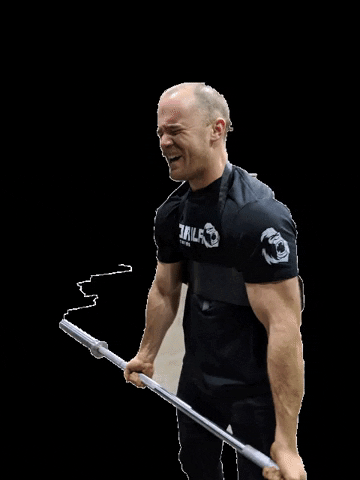 My little contribution:
I signed up to the Shropshire Ultimate Half Triathlon 2019 (1,9km swim, 90 km bike ride and 21,0975 km) as soon as the entries opened. Having only done some Go-Tris and one sprint triathlon