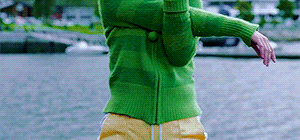 Slav has a way of making you believe in yourself and somehow, dare to push yourself further than you ever thought possible.
I started going to the Gym and Tonic in May 2019 after I was diagnosed with papilledema and a related health disorder that kind of woke me up and made me realise I have to make my physical health a priority. At first, I started training on my own but was pleasantly surprised to discover what good trainers and classes they have at the gym and started going to nearly all of Slav's classes.
To start with I honestly wasn't too sure, the classes were very tough (I couldn't walk for a week after my first Tabata class), but what impressed me the most was that Slav took the time to get to know each of the people that came to his classes. If we couldn't physically do specific exercises, he would give us alternative ones, so we still got a great workout - no excuses.
Slav invited me to a free running class, One Step Closer Fit Run, and then encouraged us to signup for the Stafford 10k. It's crazy how someone else believing in your ability can make you believe in yourself... I'm not a runner and at this point, I hadn't even run 5K and had serious doubts if I could be ready for 10K in just over 2 months, but I signed up. Through the preparation for the run I met some truly inspiring and kind people, Donna was often leading the runs, and both her, Slav and others in the group helped me to develop and improve my technique.
It wasn't easy, but I learnt to love running... well not love, it's a still a love-hate thing.
A few wins that Slav's helped me achieve in 2019
Seriously improve my fitness levels
Lose 20 pounds
Improve my pace from 7.30/km to 5.51/km
I no longer have papilledema (thanks to both exercise and medication)
Healthier work/life balance (still working on it)
Improved confidence, more self-love and respect (also, still working on it)
This guy is pretty amazing, and I owe a lot to him! If you're looking for a personal trainer, instructor or inspiration - call him. You won't regret it :)
April G.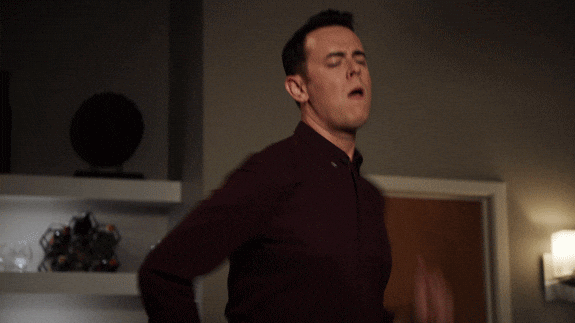 2019 the year I finally decided to put myself before my work (sort of). Joined G&T and Slav in March. Mainly cardio, and a couple of classes with One Step Closer , not a big fan of weights yet. Started to do padfit and muay Thai camp and running with Slav team . The drugs had kicked in by then. Challenge needed. Cannock chase 1/2. A step too far too soon, knees wouldn't accept through sudden increase in intensity. Stafford 10k done in 47mins. Challenge 2 accepted. UWCB end Nov. Major step up in training to 6days per week. Short notice entry and solo effort in Shrewsbury half. 1hr 46. Feeling fitter than ever had before. Block booking of PTS with Slav . To get ready for UWCB. Not aiming to lose weight, but down from 82.2kg to 75kg and some definition back. UWCB completed in Nov. Added bonus was my entry motivated my Son to sign up. Back in gym again after rest for a week and running restarted. Stafford half in mar 20 the new goal with a very demanding target time. Contemplating which route I take to re-enter the ring. - update - sing up for another boxing match in March, a week after Stafford half Rich M.
2019....My year to become a runner!
With the help of Slav, all the One Step Closer team, the weekly OSC Fitruns and Donna wiping the tears and pushing me when I didn't think I could carry on meant that come September I managed to run the 10k and finish it in a lot better time than I ever imagined and now enjoy running and looking at completing a half marathon next year!! Never in a million years would I think I would say that or even think I would enjoy going to the gym.
Slav has helped me so much over the year with his classes, prep meals, challenges and pushing me to my limits to achieve my goals every week no matter how small they may have been, whilst having fun and lots of laughs.
I've made some amazing friends along the way and love being a part of the One Step Closer family and am looking forward to seeing what crazy things we can achieve in 2020!
Maria x
My journey started with Slav in January, and what a blast it has been . Slav and the team make you feel like anything is possible, push you to do things that you think you can't do, when in fact you